9 Temas Gratuitos Para O WordPress 3
O novo WordPress 3.0 vem recheado de recursos já mostrado em outro artigo aqui no Webmaster.pt, porém muitos estão querendo temas para aproveitar esses recursos e que sejam mais compatíveis. Por isso essa lista foi feita. Aproveite!
WordPress Theme Covenant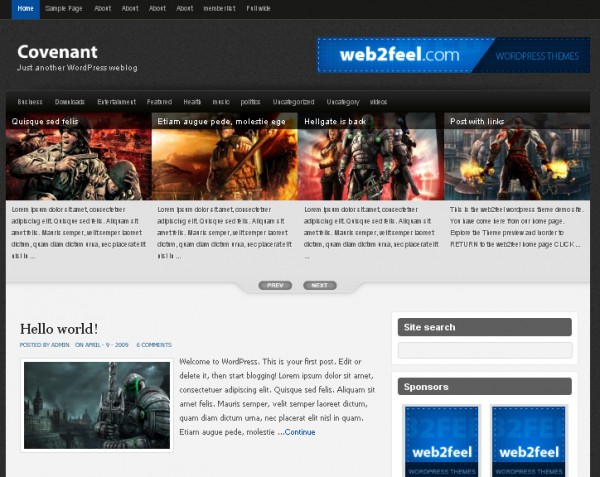 Pronto para o WordPress 3.0 com recursos como sliders em jQuery, menus e thumbnails customizados, adsense, banner ads, página de opções do tema e outros. Pronto para sistema de notícias e blog de jogos, filmes, seriados e outros.
WordPress Theme Mystique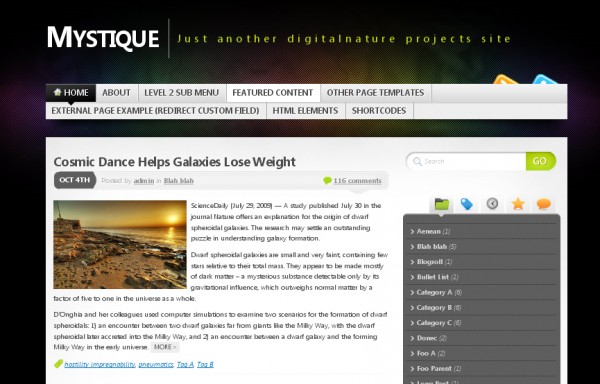 Não deixando em nada se comparado aos temas comerciais, o Mystique inclui widgets, diferentes estilos de layout para páginas e uma avançada interface para as opções do tema.
WordPress Theme Magazine Basic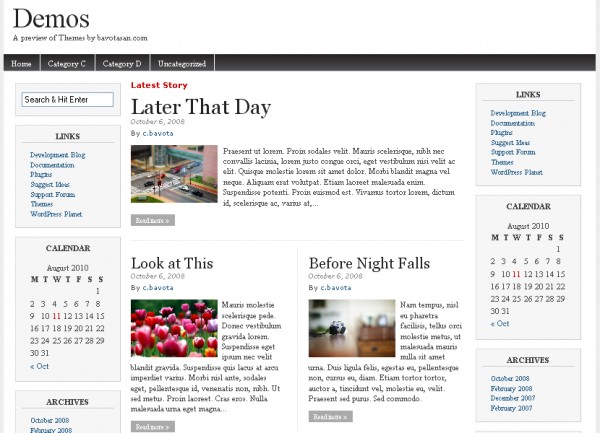 Com uma lista enorme de recursos, esse tema ainda inclui otimização para SEO, 100% de validação do código xHTML, além das funcionalidades do novo WordPress 3.0.
WordPress Theme Shaken Grid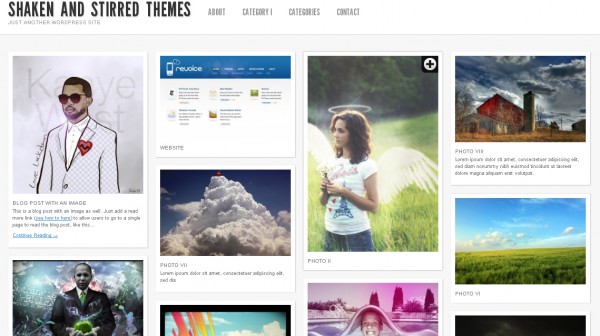 Tema perfeito para galeria de fotos ou mostrar seu portfólio. Entre seus recursos está a capacidade de escolhe esquemas de cores, usar widget, o novo sistema de menus do WordPress 3 e muito mais.
WordPress Theme The Morning After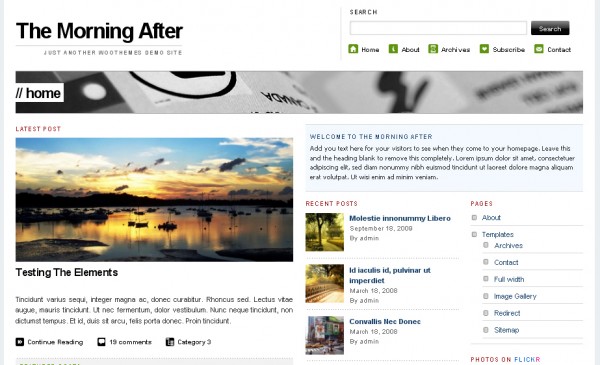 Com um layout estilo magazine esse tema inclui widget customizados, área de personalização, além de recursos do WordPress 3, como Posts customizados.
WordPress Theme Voidy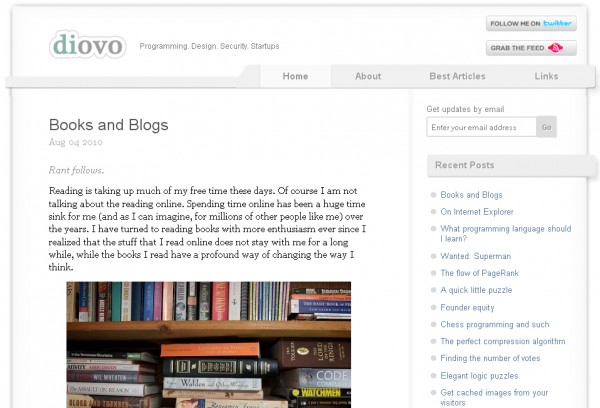 Tema usado pelo próprio autor, com um design claro e limpo e com diversos recursos, sendo um deles o sistema de menus do WordPress 3.
WordPress Theme The Erudite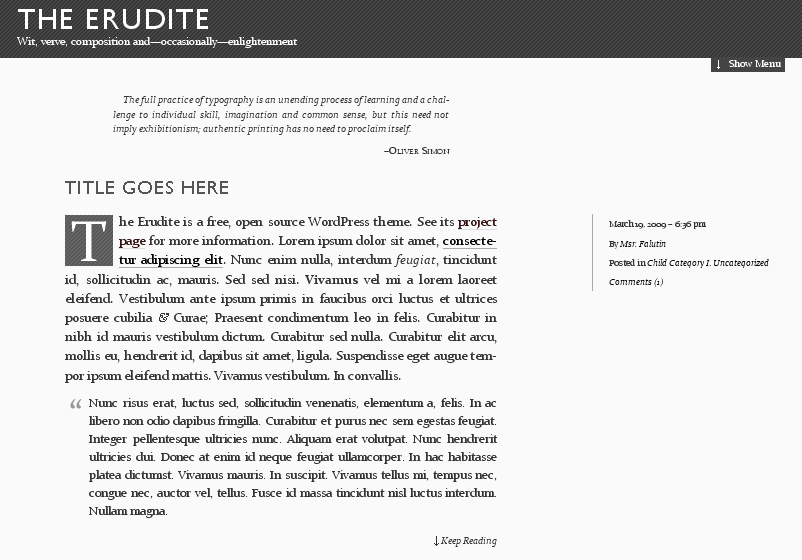 Com um layout e recursos voltados especialmente para escritores, esse tema ainda inclui o sistema de menus do novo WordPress 3.
WordPress Theme Florance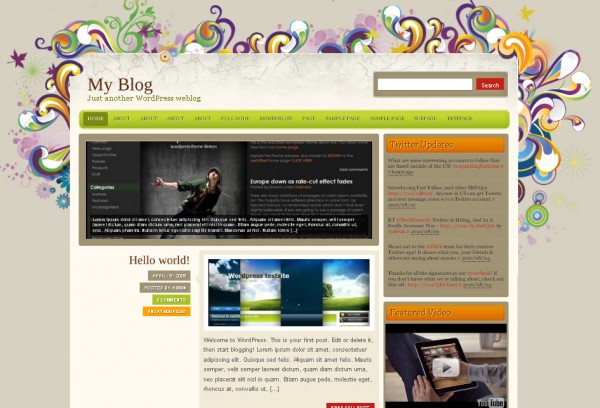 Bem alegre e descontraído, esse tema inclui muito recursos que seus usuários irão adorar.
WordPress Theme Feed Me, Seymour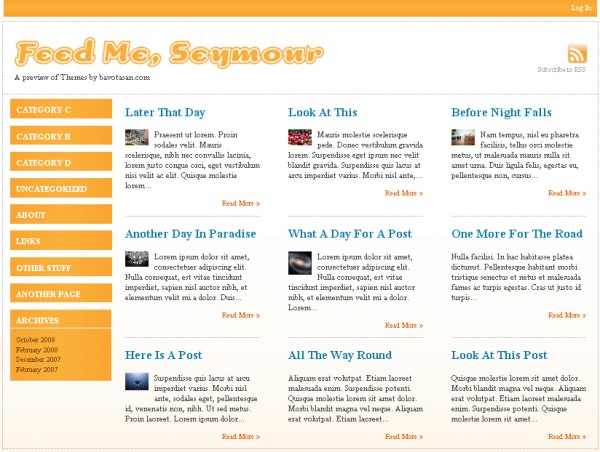 Tema refeito para suporte o novo WordPress 3 e com diversos outros recursos. Seu layout lembra um leitor de Feed RSS.